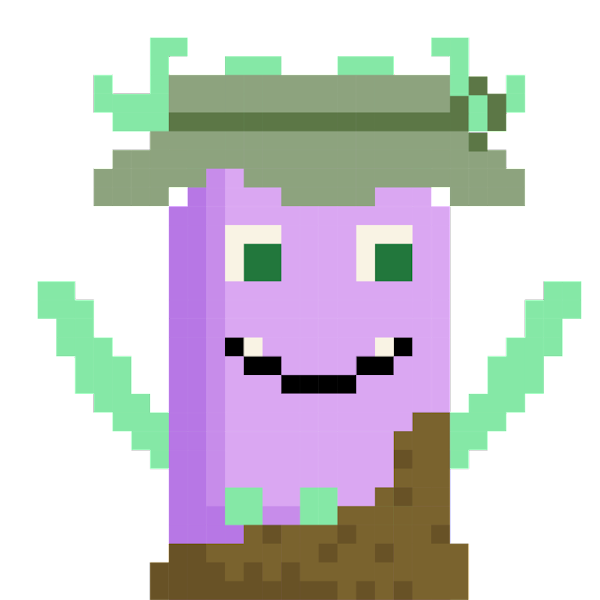 English official account of Matters Lab, with the mission to create a freer and fairer creator ecosystem. Building @thespace
 For Mandarin community: @hi176 Announcements related to Web3: @web3

Guideline for Traveloggers|How to use your Logbook?
Each Travelogger avatar comes with a unique logbook, on which only the owner can record once. When the avatar is passed on to the next owner, the next owner can review and own all the former log contents.
Here is how to use it:
Step 1: Go to https://traveloggers.matters.news/ , click the Logbooks button to access your logbook operation screen.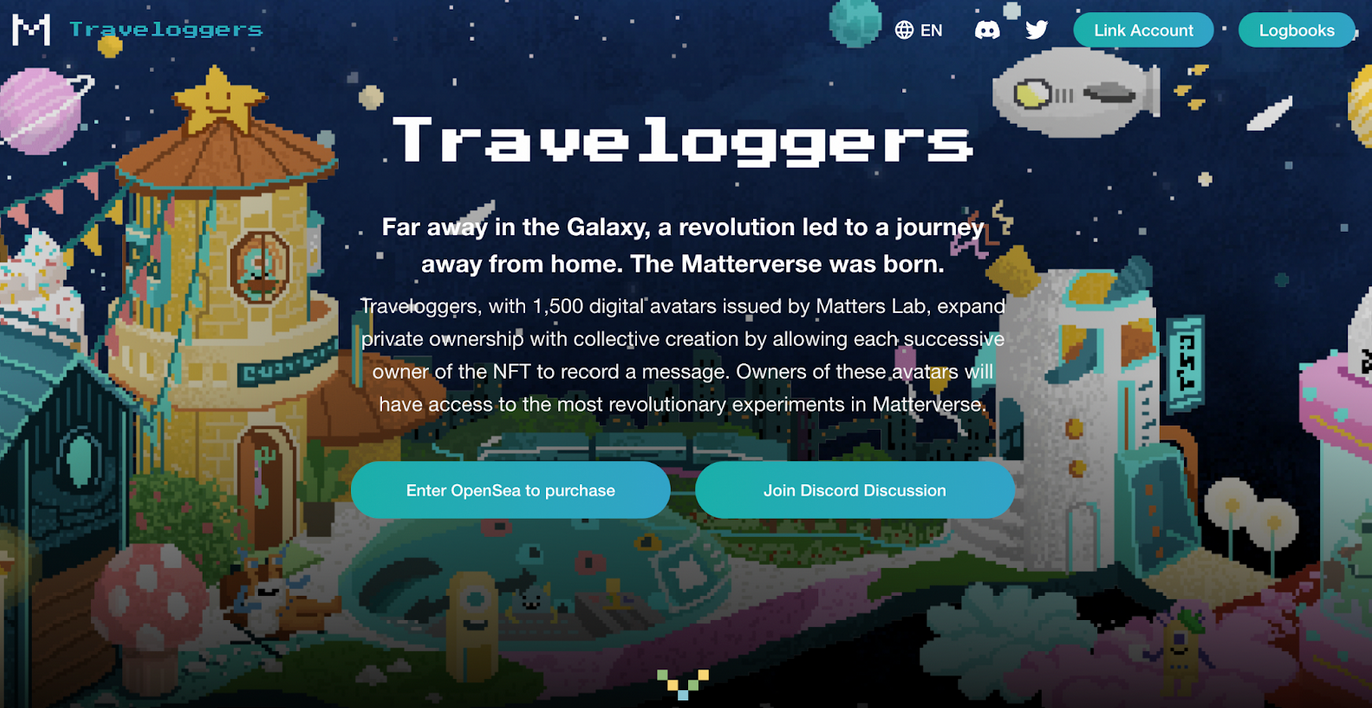 After connecting your wallet, your Traveloggers will be displayed. There is a search box where you can search for other Traveloggers (if you don't have any Traveloggers, you can only view the Logbook, but cannot write). Each Travelogger will be marked with the number of entries.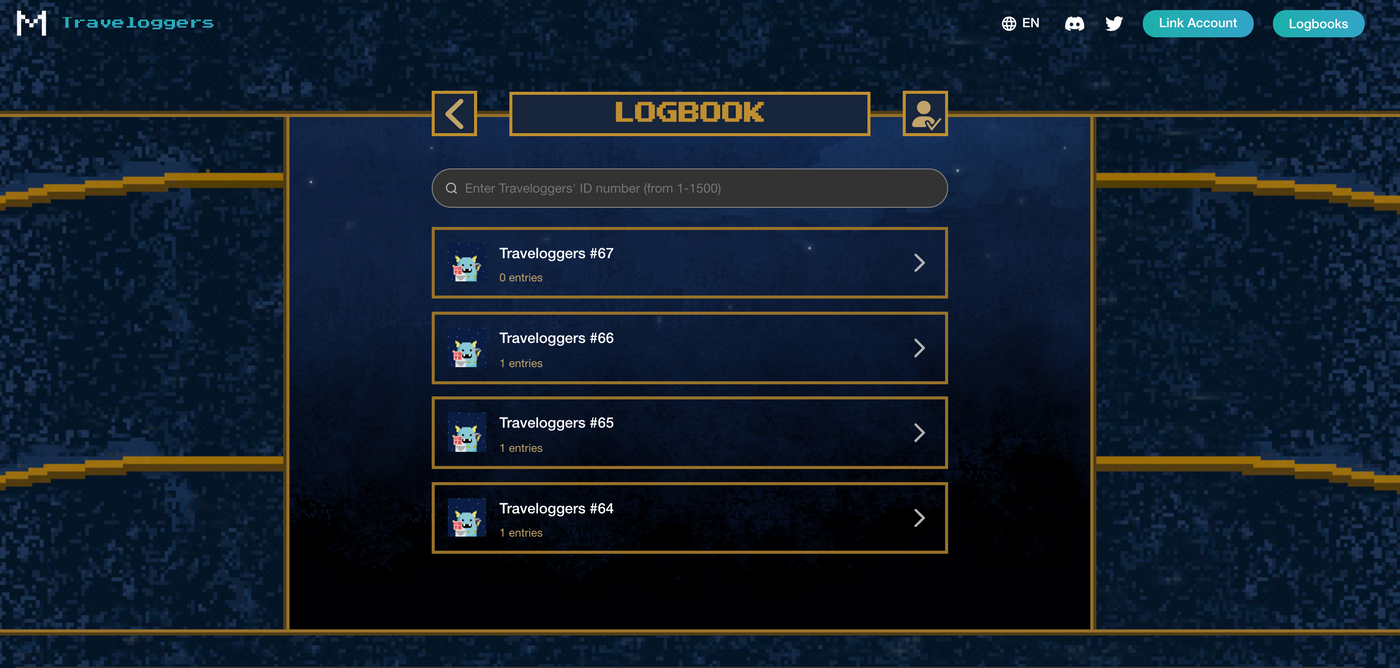 Step 2: Select the Travelogger you want to write and you will see a book, click to write.
Reminder.
Owners can only write once during the time you hold the Traveloggers.
The contents of the Logbook will be published on the Ethernet blockchain. Once the content is published, it cannot be modified or deleted.
You will see the estimated Gas Fee at the bottom of the input box.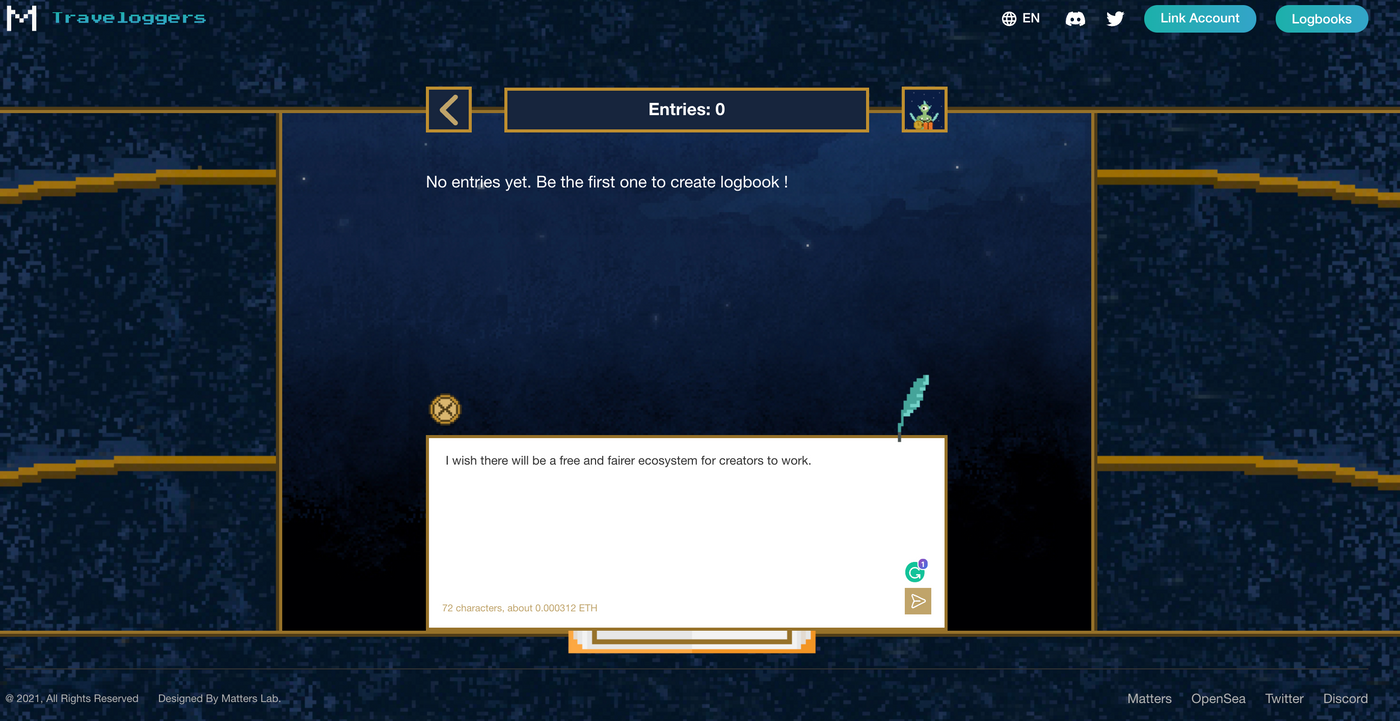 Step 3: Finish writing, press the Send button, the MetaMask signature box will pop up, confirm payment of the Gas Fee, and the content will be sent out.
Step 4 You will see the content with the transaction accord and the time stamp you have written appears on the top.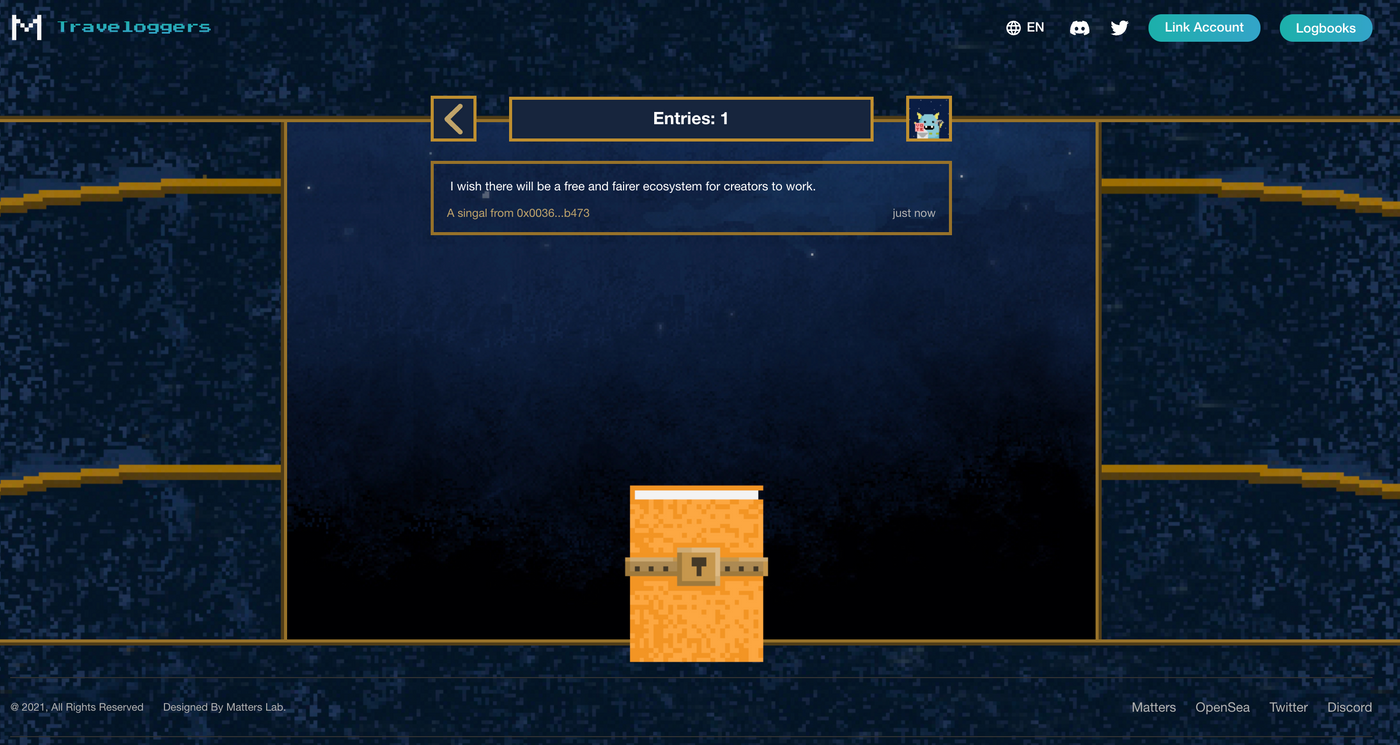 Like my work??
Don't forget to support or like, so I know you are with me..