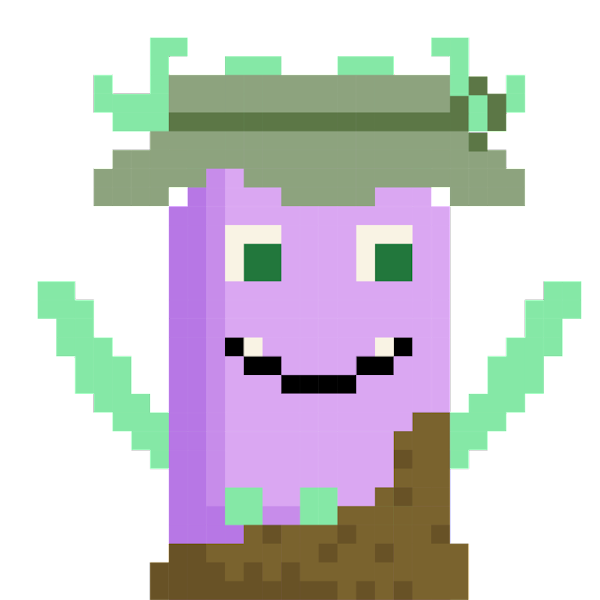 English official account of Matters Lab, with the mission to create a freer and fairer creator ecosystem. Building @thespace
 For Mandarin community: @hi176 Announcements related to Web3: @web3

Matters Lab Jun-Jul 2022 Update|The Space Soaring High, Frontline Award Open Call for Season2
The last month of Q2 has been a fruitful journey for us, as we finally launched The Space and Frontline Award.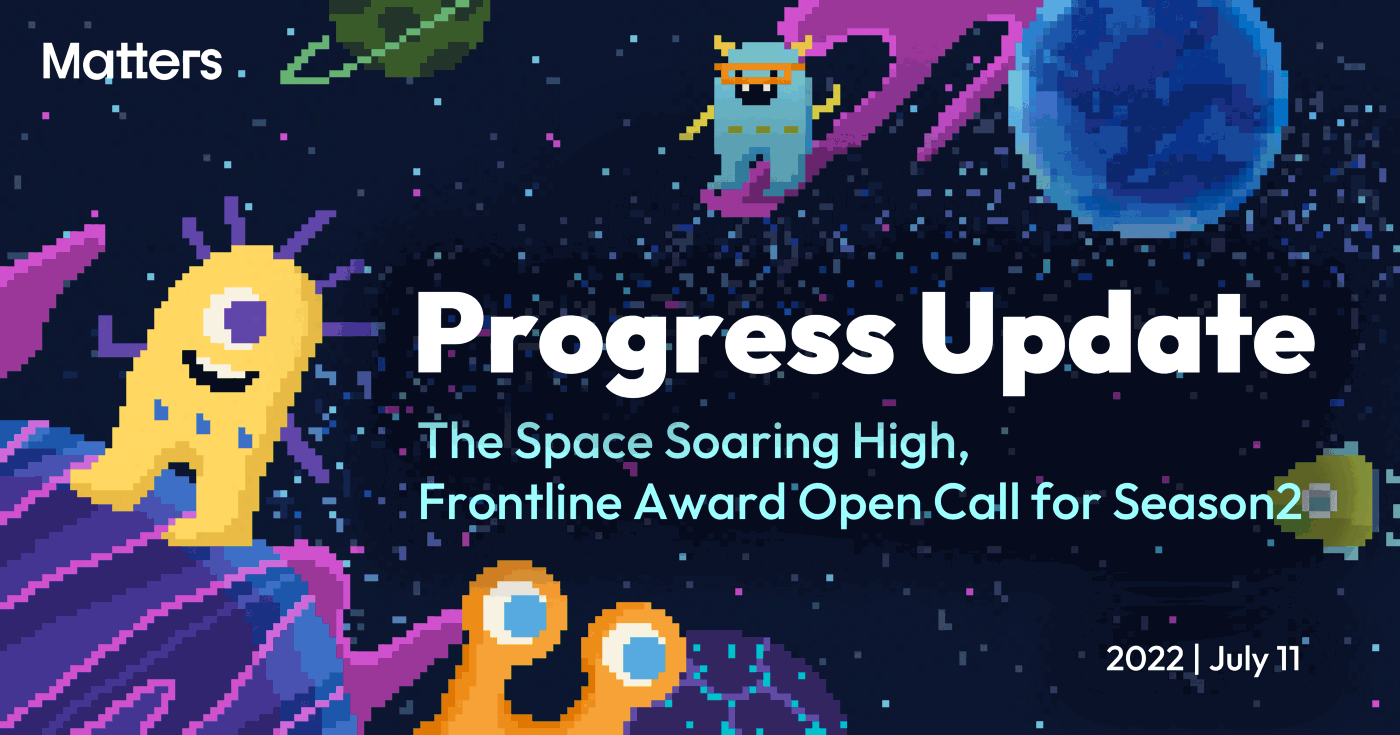 The overall crypto market is affected by the 'Crypto Winter', but at Matters Lab, we are positive because we believe Web3 brings possibilities far more than economic value. Matters Lab aims to create a sustainable ecosystem for all creators in the long run and believes it is time to deepen cultural value exchanges that will last eternally.
The last month of Q2 has been a fruitful journey for us, as we finally launched The Space: the world's first large-scale NFT pixel art game governed by Radical Economics, and had the chance to showcase at Consensus 2022 with this latest project Powered by Matters Lab. We are also delighted to announce our partnership with Polygon and Polygon Studios.
PRODUCT UPDATES
Grow strong together with Matters Lab, Bounty program for both Matters.News and The Space are now open. We look forward to working with enthusiastic developers.
The Space
The Space published the whitepapers of $SPACE and the project announced the initial Airdrop for communities, and launched Fairdrop, with 4.3k+ addresses claimed $SPACE. Currently, 46K pixels are traded in total.
Consensus returned to in-person gathering this year in 2022, June 9–12th. Matters Lab showcased The Space project and befriended potential friends in Texas. Read our Recap from this annual crypto festival.
Matters.News
Partnerships and Ecosystem Collaborations
Community Growth
FEATURES & PUBLICATIONS
Matters Lab CTO Guo Liu was featured on Web3 influencer 寶博士's popular podcast 寶博朋友說, in which they discussed the potential of NFT, Web3, and how a game like The Space applying Radical Economics could change the world.
Matters as a publishing ecosystem that empowers independent writers with multiple grants. Frontline Award, the first non-fiction fellowship in Asia, Season 1 successfully published in major media platforms like The Reporter, Initium Media, The News Lens, with a 2-day conference on Jun 11–12th to gather writers, editors, and publishing organizations. Currently, Season 2 is an open call for Chinese writers from all over the world.
Frontline Award Season 1 winners and Matters Lab CEO Jieping Zhang are invited on Newslab Podcast to share their views on Non-fiction writing.
Learn more about Matters Lab:
Like my work??
Don't forget to support or like, so I know you are with me..