外國觀光客如想嘗試在台灣鐵路旅遊,鐵路便當是「安全」食物選擇。
花蓮車站版台鐵鐵路便當
Lunchbox bento of Taiwan Railway Hualien station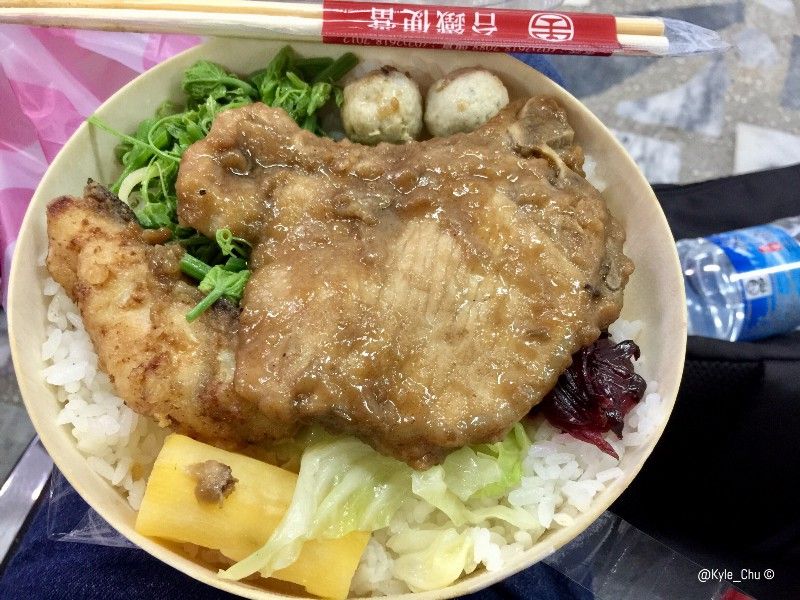 添加花蓮地瓜、鬼頭刀魚(右邊像怪獸一樣從排骨下爬出來的是醃洛神花)。
Stewed pork chop & fish with Sweet potato .
外國觀光客如想嘗試在台灣鐵路旅遊,鐵路便當是「安全」食物選擇。
If you wanna try Railway Travel in Taiwan, the Lunchbox sold in trains or train stations are safe foods.(pork chop as main course with rices & side dishes)
不過,台鐵還沒有像日本鐵路便當那樣,把各地特產發揮到極致,如果不用到東港,就能在屏東車站買到黑鮪魚便當、在彰化車站月台就有賣彰化肉圓便當、在新竹車站賣炒米粉便當,變化無窮。
But I always imagine there would be more creative Lunch boxes in different station that contained all the local ingredients.
Like my work?
Don't forget to support or like, so I know you are with me..