偷看一下 愛情 A peek of love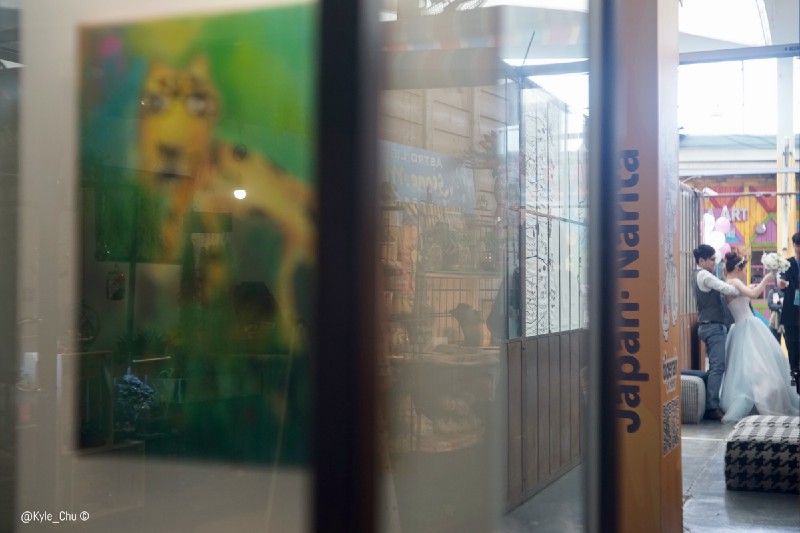 本來對著展出的童畫對焦,耳邊傳來:「從後面抓住她!」,隨即一個女聲驚呼:「啊!」。
As I was focusing on the children painting, I heard a strange dialogue: "Grab her!" and a woman screaming "Ahh…"
移焦一看,原來是拍婚紗的攝影師正指導新人動作。
That's a wedding dress shooting out there. And the photographer was directing the groom to grab his bride from her back for a romantic pose.
穿著行動不便的婚紗,新娘很快向後跌坐在新郎懷裡,攝影師喊道:「好!休息一下,再扶新娘起來再向後動作一次。」。
The bride on wedding dress fell backwards into the groom's arms. The photographer loudly shouted:"Great! Take a couple minutes rest and do it again!".
新郎抱著新娘,坐在地上相視一笑。
The groom and the bride hold each other to sit on the ground and smiled for a while.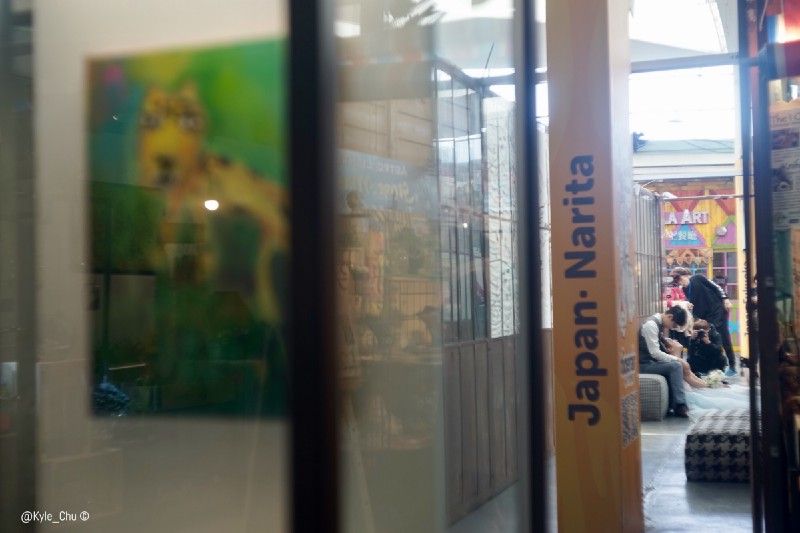 這一笑,偷走了我的對焦,而我,偷看了一下愛情。
Their smile robbed my camera focus. And I got a peek of love,.
Like my work?
Don't forget to support or like, so I know you are with me..