吃碧螺春冰淇淋,向春天道別 Say Goodbye to Spring with Taiwanese Biluochun Tea Ice Cream in Taipei
吃碧螺春冰淇淋,向春天道別 Say Goodbye to Spring with Taiwanese Biluochun Tea Ice Cream in Taipei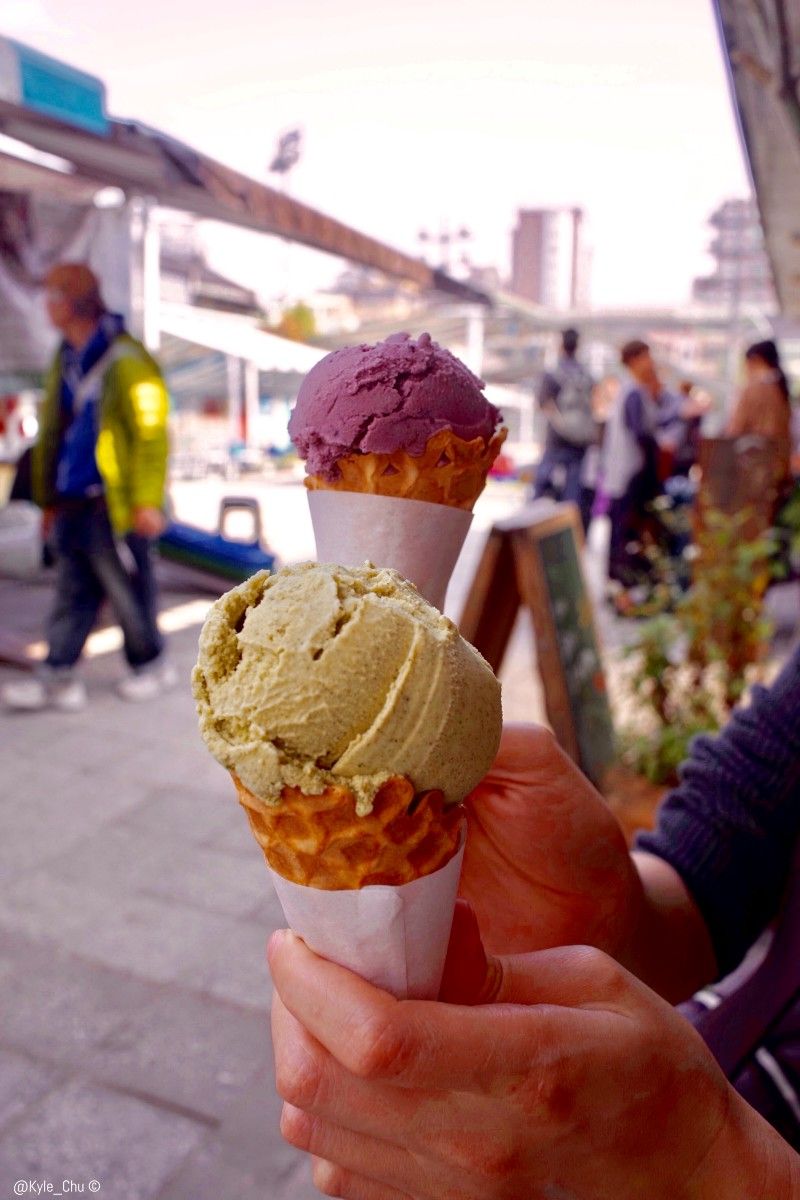 我從小沉迷冰淇淋,長大後甚至買了簡單冰淇淋機在家自己做。
I was addicted to Ice Cream as I was a child. And I bought a simple ice cream maker at home to try to make it on my own few years ago.
台灣夏天又熱又長,冰品種類超多,冰淇淋在盛夏神奇對手無數,所以,我覺得吃冰淇淋最佳時節,反而是春分到穀雨這段時間,而這也是碧螺春茶採收期。
But there're too many powerful icy sweets would come out to seduce you in Summer of Taiwan. So I thought that the best time for ice cream in Taiwan is the late Spring. And that's the same time for harvesting Taiwanese Biluochun Tea.
用台灣在地食材做冰淇淋的蜜朵麗,每次都引動我私心挑戰他們,因為他們用的水果,多半是我們一般人買得到的水果,有幾種也是我在家手忙腳亂試著做過的冰淇淋口味。
I challenged Midori Ice Cream Store at my home for a couple times as they always said that they could make the new flavor of ice cream with Taiwanese fruits.
但,台灣碧螺春冰淇淋,我做不出,或許茶葉不同,或許用茶葉做冰淇淋秘訣,我沒抓到。
I admitted that I failed to make the Biluochun Tea Ice Cream anyway. I don't know it's the reason of tea or some secrets I did't know.
所以,到四四南村吃碧螺春冰淇淋,是我自己發展出的一個向春天道別的小儀式。
So, I would go to their ice cream store to have some Biluochun Tea Ice Cream. That's my personal ceremony to say goodbye to Spring.
對我而言,四四南村永遠比對面的101大樓有魅力,看簡單市集裡忙著布置攤位的年輕面孔,捕捉一點在冰淇淋店窗戶上反映的藍天,慢慢把碧螺春冰淇淋吃完。
44th Southern Villege is more attractive than Taipei101 to me.
I would have my ice cream and watch the young faces in Simple Market. Maybe take a picture outside the window of ice cream store to catch a reflection of blue sky.
吃完冰,春天走了,夏天闖進來了。
As I finished the ice cream, Spring faded out and Summer broke in.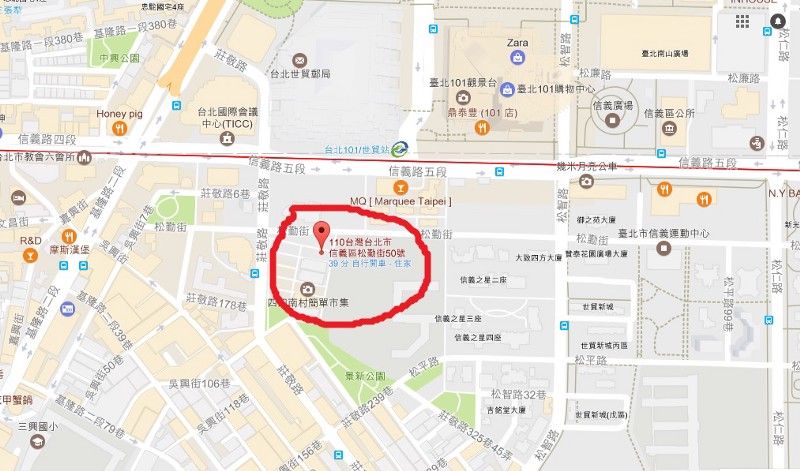 旅客資訊 Info for tourists:
蜜朵麗 Midori Ice Cream
地址:№50, Songqin St., Xinyi Dist., Taipei City 110, Taiwan
營業時間:Opening Hours
Tue.-Fri. 11:00–17:00
Sat.-Sun. 11:00–18:30
Mon. rest
Take Taipei MRT to Taipei 101/World Trade Center Station.
Then walk to (2 mins): №50, Songqin St., Xinyi Dist., Taipei City 110, Taiwan
Like my work?
Don't forget to support or like, so I know you are with me..