等紫衣新娘一笑 Wait for a smile of bride on purple, Taipei 2016
等紫衣新娘一笑 Wait for a smile of bride on purple, Taipei 2016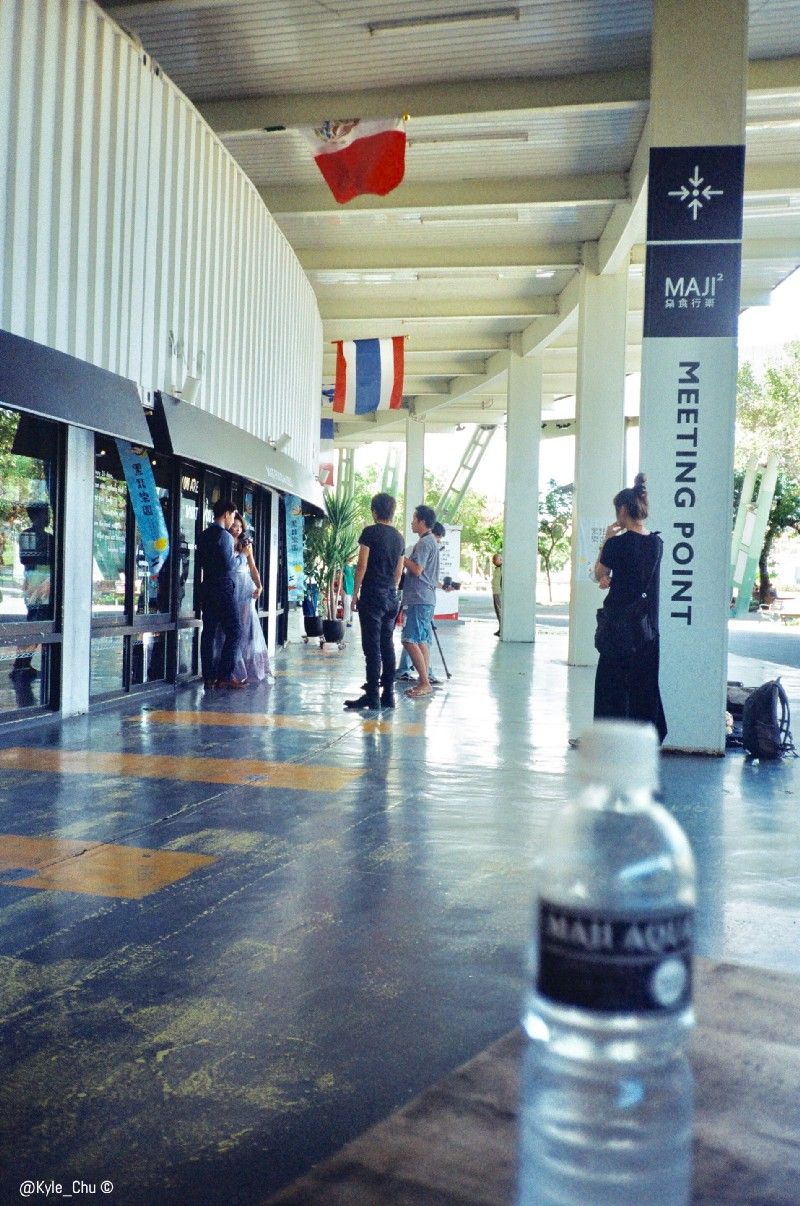 疫情前的最熱下午,遇上新人拍婚紗照。
I met this couple taking their wedding pictures last year. It seemed to be the hottest afternoon of 2016.
紫衣新娘受炎熱天氣影響,在攝影工作人員與路人面前,漸漸沒了笑容。
The hot temperatures seemed to grab the bride soon that took her smile away.
攝影師有點沮喪:啊,太熱了,我們大家鼓勵一下新娘。
The wedding photographer was so frustrated that he started to ask all people around to praise the bride loudly.
新娘覺得更彆扭,噘起嘴來。
But the bride seemed to be offended that she keeps her mouth pouted.
噘嘴也沒關係,幸福裡有親嘴,也有噘嘴的時候。
It's just fine. There're both moments of kissing & moments of pouting in the real marriage.
一年匆匆過去,願紫衣新娘找回笑容。
After a year, I wished the bride got her smile back.
(Took with Kodak ColorPlus 200 + Konica 現場監督 35WB)
Like my work?
Don't forget to support or like, so I know you are with me..