🥢駕駛專屬暖食, 🚉新市豬腳飯 Comfort foods for drivers at Xinshi Trotters Restaurant of Tainan, Taiwan
讓你驚訝的不只是店家為你盛裝的豬腳與飯的份量...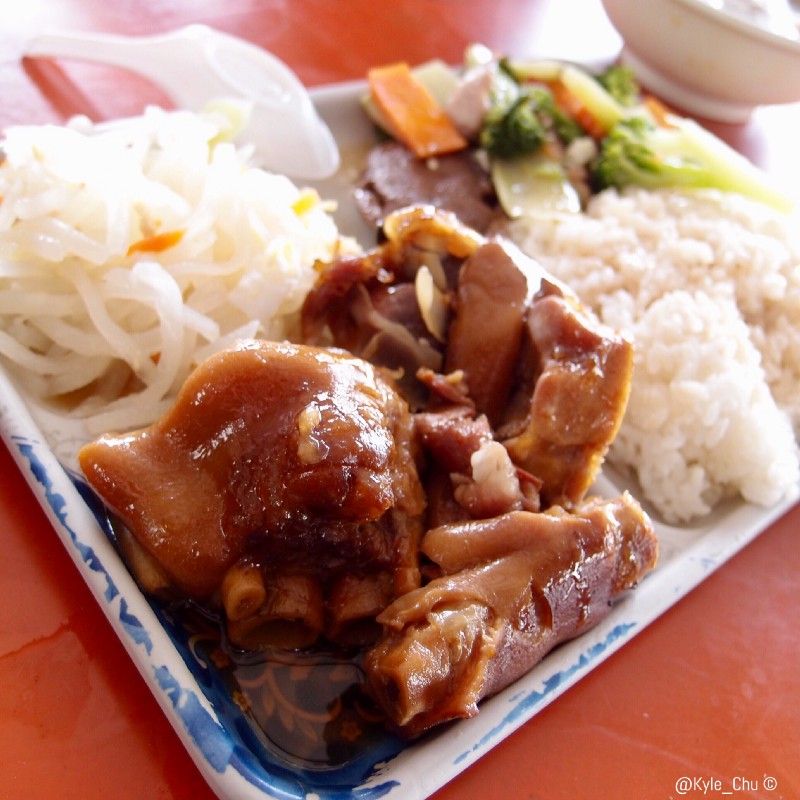 台式燉豬腳,是從基隆到屏東都令人嘴角上揚的料理,但是,新市豬腳飯有特殊人情味,屬於司機的人情味。
Taiwanese stewed trotters is a traditional dish that you could find it everywhere in Taiwan.
But there're something else in Xinshi Trotters Restaurant of Tainan, a comfort & heart warming atmosphere in this place.
台南新市區非觀光熱點,只有洽公,才會到附近沒景點的新市豬腳飯吃飯。
Xinshi is an industrial area without tourist attractions near Tainan. Only hard workers,drivers and businese men will come to eat at Xinshi Trotters Restaurant.
在鐵棚搭建用餐區裡,讓你驚訝的不只是店家為你盛裝的豬腳與飯的份量,所有看來平實的配菜,在豬骨高湯潤飾下,都成了美食,尤其是滿到快要掉到餐盤外的蘿蔔絲。
The restaurant will amaze you with the portion of a set of stewed trotters. Every side dishes are seasoned with the pork bone broth that gives you a great punch in mouth. And my favorite side dish was the stewed radish.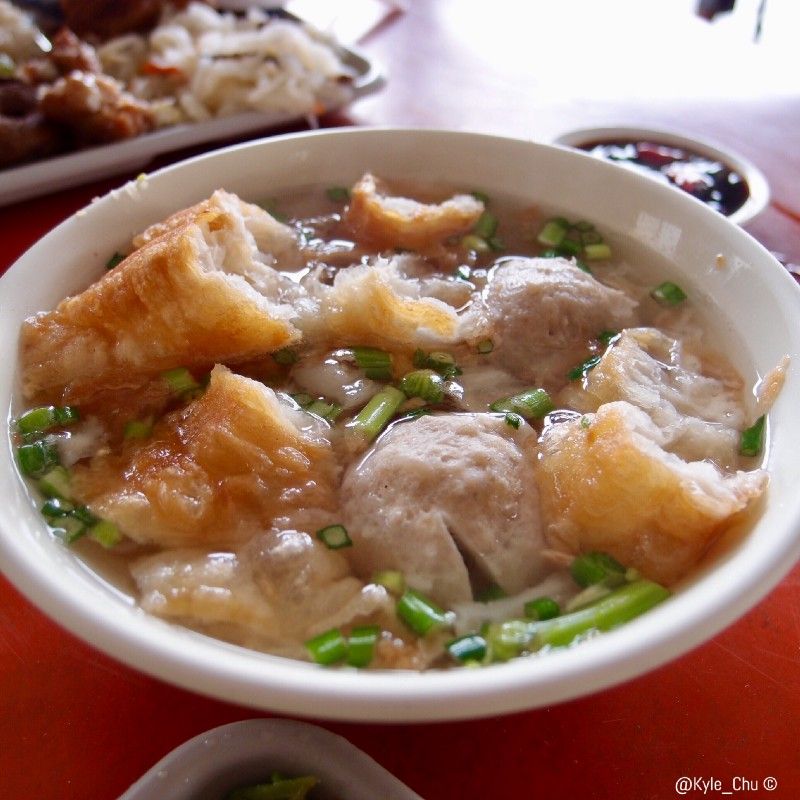 貢丸湯有很棒的台南風格,韭菜取代許多人害怕的芹菜,泡在湯裡的油條切塊吸飽了高湯,跟一份滿滿的豬腳飯配著吃,能讓你有兩餐份量的滿足感。
They also served a great Tainan style dumplings soup.There're two special ingredients in this soup. Fragrant-flowered garlic lifts the soup up and the deep-fried dough sticks mixed all the good aroma of the pork bone broth.
事實上這裡早上八點就開始營業,很多即將展開非常勞累行程的司機們來吃早飯,有開貨櫃車、聯結車、大卡車、冷凍卡車的司機,很少有人大聲喧嘩,扒飯喝湯的聲音像是一種滿足的協奏曲。
The opening hours of Xinshi Trotters Restaurant is 08:00–19:00. A lot of cargo truck drivers will come for breakfasts.
These hard working people hardly make any noise here but only focu on the great meal to start their hard working day.
The sound of eating here in the morning is almost a beautiful symphony of life.
這是專屬開車的人的暖食,司機們去加飯、歐巴桑幫他們加滷汁的那一刻,它比你在任何華麗裝潢的餐廳裡吃到的燉豬腳更細緻。
Xinshi Trotters Restaurant served comfort foods for drivers. They will order the set of stewed trotters and they can get their rices and the pork juice refilled for free.
You won't get any better chance to eat and breathe with these people.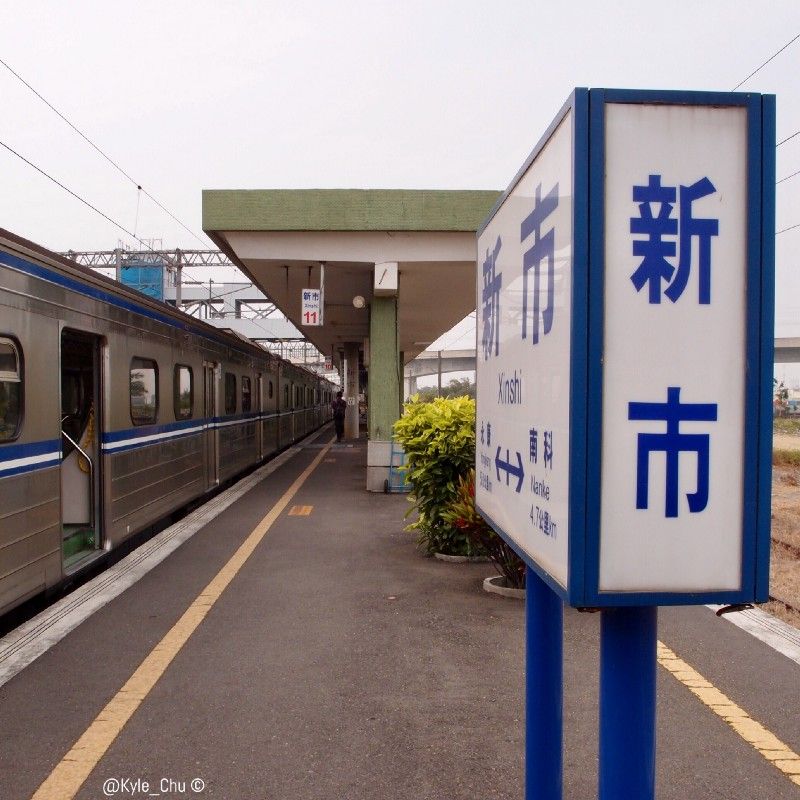 🍲古早排骨湯、菜飯🍚,私藏暖食 Stewed pork ribs & white radish Soup served with Vegetable rices , My Private…
小時候,母親有時在週末燉排骨白蘿蔔湯,有時燉玉米排骨湯,鍋裡最好啃的排骨,就是豬肋排,燉得爛軟,輕輕一扯,就把一圈肉咬到嘴裡。medium.com
旅客資訊 Info for tourists:
新市豬腳 Xinshi Trotters Restaurant
地址:台南市新市區中山路177之1號
№177–1, Zhongshan Rd., Xinshi Dist., Tainan City 744, Taiwan
Tel: 06 599 6442
營業時間:Opening Hours 08:00–19:00
Like my work?
Don't forget to support or like, so I know you are with me..