🍜 向陽路 豐原 排骨麵 的「骨氣」Best stewed pork soup served with noodles in Fengyuan , Taiwan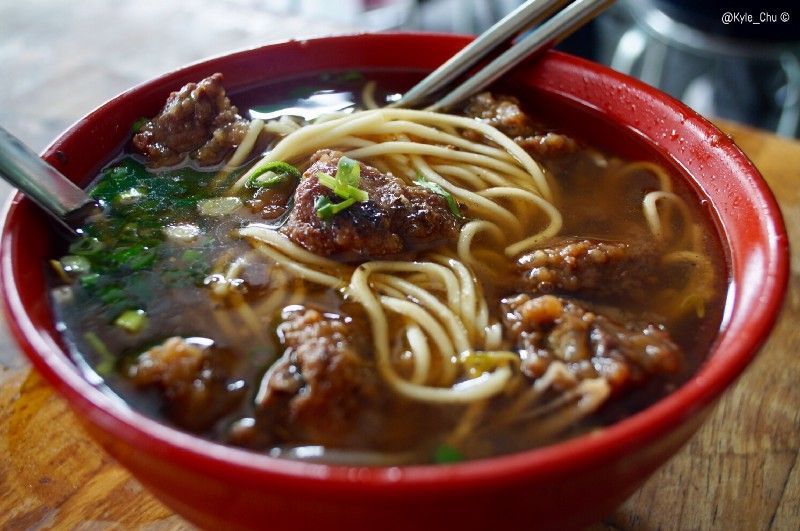 排骨酥麵是豐原代表美食。
Stewed pork soup served with noodles is a classic dish of Fengyuan Dist. Taichung.
向陽路豐原排骨麵是我唯一推薦的排骨酥麵店。
The best stewed pork soup served with noodles at Xiangyang Rd., Fengyuan Dist. is the only restaurant served that dish I'll recommend.
排骨麵本身,沒什麼可挑的;排骨酥從吸滿湯汁的微炸外皮,到第二層嚐得出獨家醬料醃製的肉,到最後附著骨頭的煙燻香,湯頭圓滿不鹹,麵條軟而不爛。
They cooked the dish almost perfect from light-fried & pickled pork ribs to the tasty soup.
初次排隊點菜,可能被老闆脾氣嚇到,插隊的、還沒輪到點菜就忙著對老闆吆喝的人,往往先嚐到的不是食物,而是老闆的怒吼。
But the chef's fiery temper is also as famous as the food he served. He definitely will shout to the customers who don't wait in line or rude customers.
這是這家店很對我胃口的一個原因,
看不守秩序的人被吼,蠻促進食慾的。
That's a reason I love the restaurant. It's a kind of appetizer for me to watch him roaring to rude customers.
吃排骨酥麵這種有個性的食物,選「有骨氣」的向陽路豐原排骨麵,合理。
It's reasonable to choose a restaurant that the chef can serve you a gourmet and protect you from other bad customers.
Restaurant info:
420 台中市豐原區向陽路173號
No.173, Xiangyang Rd.,Fengyuan Dist., Taichung City420, Taiwan
Opening hours:
12:00–14:00 & 17:00–21:00
🍲古早排骨湯、菜飯🍚,私藏暖食 Stewed pork ribs & white radish Soup served with Vegetable rices , My Private…
小時候,母親有時在週末燉排骨白蘿蔔湯,有時燉玉米排骨湯,鍋裡最好啃的排骨,就是豬肋排,燉得爛軟,輕輕一扯,就把一圈肉咬到嘴裡。medium.com
Like my work?
Don't forget to support or like, so I know you are with me..