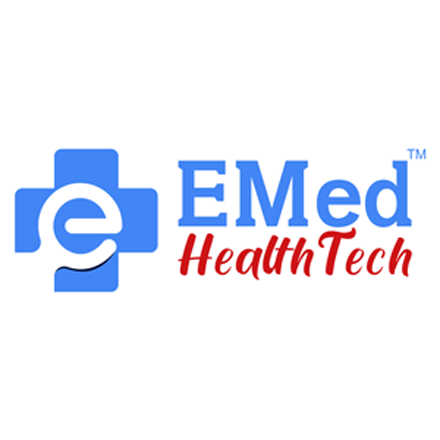 EMed HealthTech is a healthcare IT company offering a complete spectrum of healthcare IT solutions and services that boost digital transformation and increase business growth.
Telemedicine App Development By EMed Healthtech
EMed HealthTech provides Telemedicine app solutions for patients, doctors, healthcare providers that offer virtual care, increase patient satisfaction & revenue.
EMed HealthTech offers a complete Telemedicine solution that allows doctors to offer virtual consultations and generate additional revenue streams. Our complete Telemedicine Package includes a Hospital App, a Doctor App, and a Patient App. This allows us to meet all of our patient's unique needs.
EMed HealthTech, a well-respected telemedicine app development company, offers a HIPAA-compliant telemedicine platform that is proven to increase patient visits and increase revenue.
Patients are more satisfied when they don't have to travel as far for routine checkups and primary doctor consultations.
This platform is available to hospitals that offer home visits, clinic visits, or telemedicine.
These are some of the positive reviews for our telemedicine platform:
Multi-platform
Multi-lingual
Accept global payments
HIPAA-compliant
Support 24*7
Telemedicine platforms offer benefits to all parties.
Patients get the following benefits:
Eliminating the Location Barrier
It saves time and money
Increases accessibility and convenience
Private consultations with doctors are possible
Benefits for Doctors
Patient records are easy to access and maintain
Appointment Management
Increase Brand Value
Increase follow-up visits and reach out to more patients
Online prescriptions
Here are some features that are beloved by patients around the globe:
These features are a hit with our users:
Patient Panel:
Find Doctors
Book Home/Clinic Visit
Book Video Consultation
Check out the upcoming appointments
Simple Access to Appointment History
Notifications
Doctors Panel:
Manage your profile
Detail Dashboard
Cancel an appointment
Check for updates
Make and share eprescriptions
Notification
Admin Panel:
Powerful Dashboard
Manage Services
Register Doctors
Reports and Analytics
View appointments
Configure Notification
Optional Features:
Integration with EHR, EMR, and HMS software
App Localization
Digital Health Records
Wallet
Video session recording
Flat and Percentage Discounts
Like my work??
Don't forget to support or like, so I know you are with me..