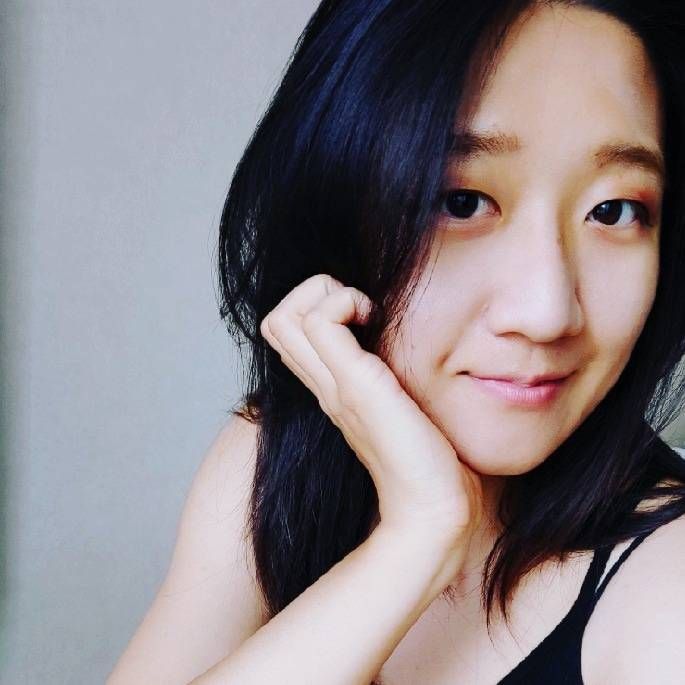 嘗試從都市叢林回到魔法森林。 更多作品 | https://linktr.ee/monles
憂鬱 f.t. 內向者 Depression f.t. Introvert
I wanna share my experience, story and practical solution for Serious Depression.幫助人了解遇到同樣嚴重的憂鬱時,可以為自己做那些實際步驟。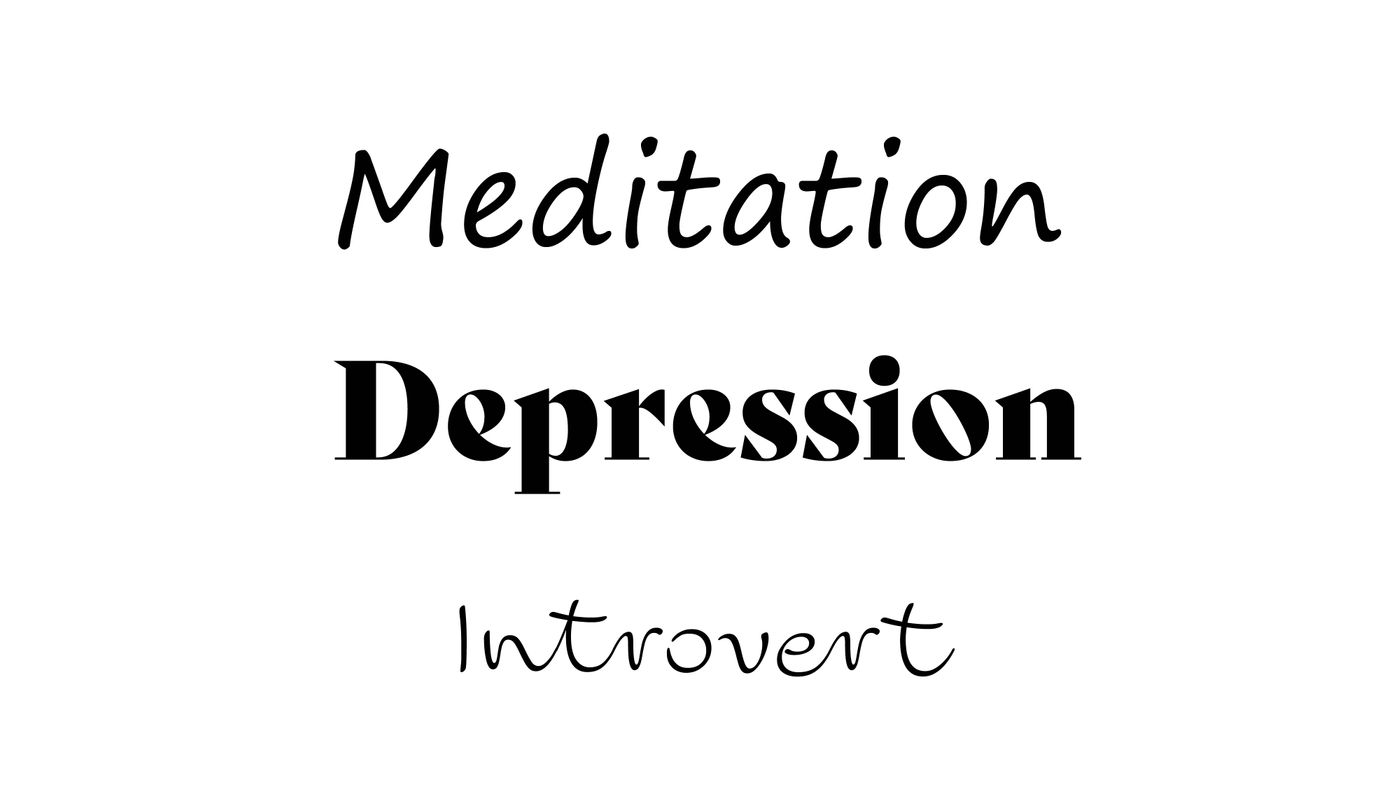 I've had depression for almost twenty years from the age of eleven years old. But after years of practicing and meditation, I wanna share my experience, story and practical solution for people suffer from Serious Depression.
我的憂鬱持續了二十幾年,時強時弱,經過多年練習和冥想,今天我決定分享自己的故事、實際做法,幫助人了解遇到同樣嚴重的憂鬱時,可以為自己做那些實際步驟。
---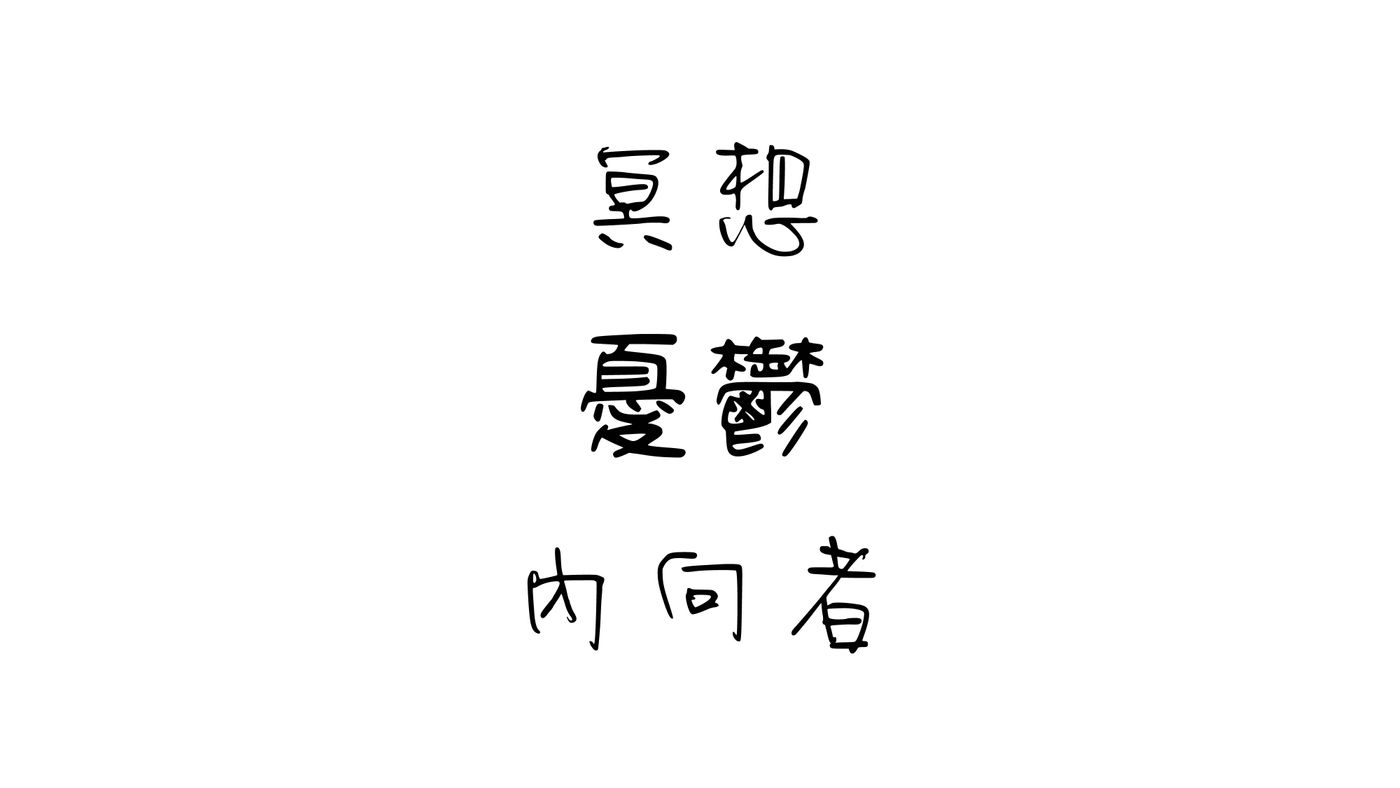 背景故事
Background of me
來到都市前,我本來就會整天待在家裡獨自閱讀畫圖。有時候會獨自在村莊旁的山丘和森林散步。唯一讓我憂鬱的是成人間的爭執、打架和情緒。當時身為一個孩子,應付成人的壞情緒和謾罵是很糟糕的。
Before coming to the city, I had already been staying at home all day ,reading and drawing alone. Sometimes walking in the little hill and forest by the village. Only thing made me depressed was, Adult's fight, argument and their emotion. As a kid, it was terrible to deal with adult's bad mood and curse.
十歲後,因應環境需求,家人帶領我和弟弟來到都市求學,當時沒有太多人會提到「內向者」、「憂鬱」、「冥想」,即使後來沒有人質疑我的行為,當時我已經相當自然地開始冥想和獨處。
After 10, my family took me and my brother to the city for education, that moment not many people talking about "Introvert" , "Depression" , "Meditation". Even no one doubted my behaviour, I meditate and prefer staying alone naturally.
被旁人當作怪胎後,我更不喜歡人群了。但我了解他們為什麼會這麼想,盡管這對我不太公平。我了解喜歡和人外出相處是好的,我真的了解。
Being treated like a weirdo made me dislike people much more. But I understand why they think so though that's not fair for me. I understand hanging out is nice, I understand.
我從來不把這裡當我的家,事實上,我覺得自己失去家和家鄉。都市裡的人會問及鄉村生活,我的老師甚至問我是否相信「人性本善」。人們在這裡相信人性本惡,那時我覺得很不愉快,尤其人們對待你的方式是,將你當作動物園裡的可憐動物。
I never see here as my home. Actually feeling like losing my home and homeland. People in the city asked me about life in countryside, my teacher even asked me whether I believe in human is naturally good or not. People here believes human is evil, and at that moment unpleasant mood on my mind for treating like an poor animal in the zoo.
I believe human naturally have whole aspects of attributes.
Human is evil and kind at the same time.
Isn't being naughty kind of evil? Don't you love it?
我相信人擁有全部的特質,人類是同時善良又邪惡的。
有點調皮不也是有點邪惡嗎?你不喜歡嗎?
---
為安靜道歉
Sorry for being quiet
The downside of my behaviour is, hiding from people will make me losing chance to understand varieties of people, to know the people similar to me.
我的行為也有些缺陷,閃躲人群讓我少了機會去認識形形色色的人,去認識和我相似的人們。
Luckily, I still open the door and walk out sometimes. Know some good people by joining some communities. I love my friends and family, maybe I should feel sorry for being quiet and anxious about the society.
幸運的,有時我仍然開了門並走出去。參加了一些社群並認識了一些很棒的人。我愛我的朋友和家人,也許我應該為有時太突兀的安靜和對社會感到焦慮道歉。
But no, I am not sorry. No one should feel sorry for being themselves.
但不,我不抱歉。沒有人應該為身為自己感到抱歉。
I don't force people being quite too.
我也不強迫人們安靜下來。
---
太過敏感
Too Sensitive
while meditating, but thoughts annoy me, they are always so strongly emotional and messed, attacking me. I was hurt all the time by people, also gradually feeling hatred ,depressed and angry about society and people around me. Weirdly, deep on my mind, I still felt something very kind and warm. Maybe there is not the end of the world.
冥想時,太多太多的想法讓我很困擾,他們是太過情緒化、混亂且會攻擊我。我總是輕易被人們傷害,也同時漸漸地對社會和身邊的人感到憎恨,憂鬱和憤怒。奇怪的是,內心深處,依然感覺的到有個東西非常溫暖和充滿包容性。也許並不是世界末日呢。
But what should I do?
但我究竟該怎麼做?
After graduating from college, I changed many jobs, none of them stayed in my life for more than 7 months. At my 24, I had serious depression, so I asked my mom to support me, then taking a long rest. I am very glad she is always so kind.
大學畢業後,我換了許多的工作,沒有一個在我的生命中停留超過七個月。在我24歲時,嚴重的憂鬱終於積累而至,我請媽媽支持我,並開始了一段長長的休息時間。我很高興她總是這麼包容我。
Another important woman in my life, she supports me mentally and still now. I can say none of these two women, today I have disappeared for years.
另一個生命中重要的女人,也是我另一個媽媽,她在心靈方面支持了我,時至今日。我可以說,沒有這兩個女人,如今我已消失在世上多年了。
A friend said, if a person lived in other country and need to survive for life, she will have no time to feel depressed. Well, ignoring the status and survive for years might be a way too. Not for me though.
有個朋友說,如果人活在另一個國家並需要為了生活生存,那個人就不會有時間感到憂鬱。恩,如果忽視當下的狀態不去求解,只求生存,也是一個方式,我不認為那是我的方式。

---
Inexplicable disease and meditation
莫名的病狀和冥想
最近我剛參加完一個冥想營,試著去了解其他人是怎麼做的。這十天我們保持靜默,並整天冥想,沒有手機和人和外來影響會使我們分心。
Recently I joined a meditation camp, trying to understand how other people do this. We stayed silent for ten days and meditated all the day without phones. Nothing will distract we those ten days.
不一樣的地方是,靜默。過去,很多很吵的想法和情緒消耗我的能量,我在身心方面都很虛弱。那樣的狀態使我生病並有了一些奇怪的病。但健檢和醫生並沒有發現真的問題,似乎都是心理導致。
The difference is, the silence. In the past, many loud thoughts and emotion consumed my energy, I was weak physically and mentally. That status made me sick and having few weird diseases. But physical examinations and the doctors didn't find the real problems. It seemed all causing by my mentality.
具體病狀為嚴重皮膚病、經期嚴重的病痛、和兩個月無緣由的身體出血...等。
The diseases were serious skin problems, serious pain during the week of month, bleeding for two months for no reason… et cetera .
---
Practical Steps
具體步驟
Sit in a comfortable posture, breathe in and breathe out.
以一個舒服的姿勢坐下,吸氣,吐氣。
Be aware of the way you breathe, accept the feelings happening.
集中精神在你呼吸的方式,接下當下發生的情緒和感覺。
Physically, you will feel hot, wet air breathing in / out through the nostrils.
物理方面,你會感受到濕熱的呼吸進出鼻孔。
Mentally, many thoughts spawning. Various Emotions hit me inside.
精神/心理方面,許多想法分秒增生,許多情緒在內部衝擊。
Don't judge the feelings and thoughts and emotions.
不要批評感覺、想法,情緒。
Let what happened happened. Be aware of the silent space inside.
已發生的發生了,接受他,並集中精神注意與此同時內在的狀態。找到內中靜默的空間。
Inspiration comes from there. Peace comes from there.
靈感來自靜默的空間,平靜也來自那裏。
---
Daily Life
平日
Sometimes, I will feel some strong emotion without reasons.
有時候,我會莫名感到強烈的情緒。
When you hang out, work and do something outside, but bad emotions come out, what should I do?
有時和人見面,工作或外出,但壞情緒找上我了/跑出來了,我該怎麼做?
Breathe in, breathe out. Accept what happened.
吸氣,吐氣,接受所有發生的。
Acceptance doesn't mean being a zombie, instead, the point is feeling peaceful and calm at the moment. Energy comes in this status, mind will be clearer, silent space stands between thought and thought, I don't feel extremely suffocated.
接受並不等同反應被動地如僵屍,相反地,重點是感到和平(平衡)和平靜,能量會在這個狀態出來,心境也更清晰,靜默的空間會在想法和想法靜立。我不會再覺得完全窒息了。
Now I can take more jobs and communicate with more people, cause I can feel peace and calm outside. The room is not my jail anymore. Facing challenges is not a torture without healing anymore.
現在的我能做更多工作,並和更多人溝通,因為我在外頭也感到平靜和平衡。房間也不再是我的牢房了。面對挑戰不再是無法治癒的折磨。
For people who suffered, who people who don't understand, for people having family members or friends suffered from all of these. What happened happened, take a breath.
致正承受著的人們、不了解的人們、家人或朋友正承受著的人們。接受已發生的,呼吸。
When we are calm and peaceful, solutions always come from you.
當我們平靜並感到和諧,解答就會浮上心頭。
No one is alone, love is always inside of you.
沒有人是真正孤獨,愛其實一直都在裏頭和你再一起。
Like my work??
Don't forget to support or like, so I know you are with me..