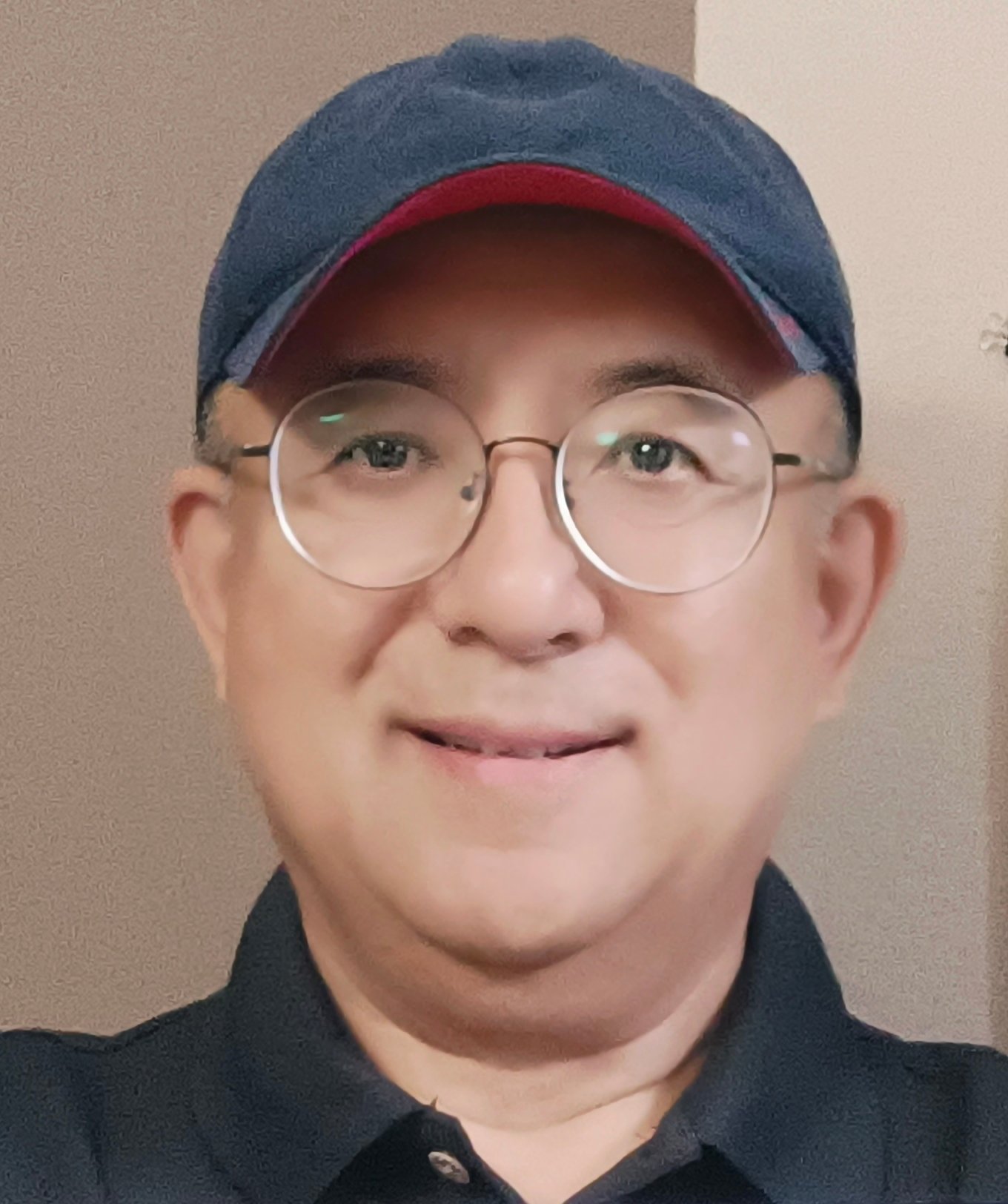 旅美教授苏向东号清慧居士在科研方面曾获省级科技二等奖。在著书立说方面出版发表过数本专业图书和多篇科技论文。在产业投资方面开产前筛查之先河,并获得国家级发明专利。在文创产业方面获省市两级非遗传承保护荣誉。
American Legion Post 299 to Hold Memorial Day Event in Chino
299 年度陣亡將士紀念日活動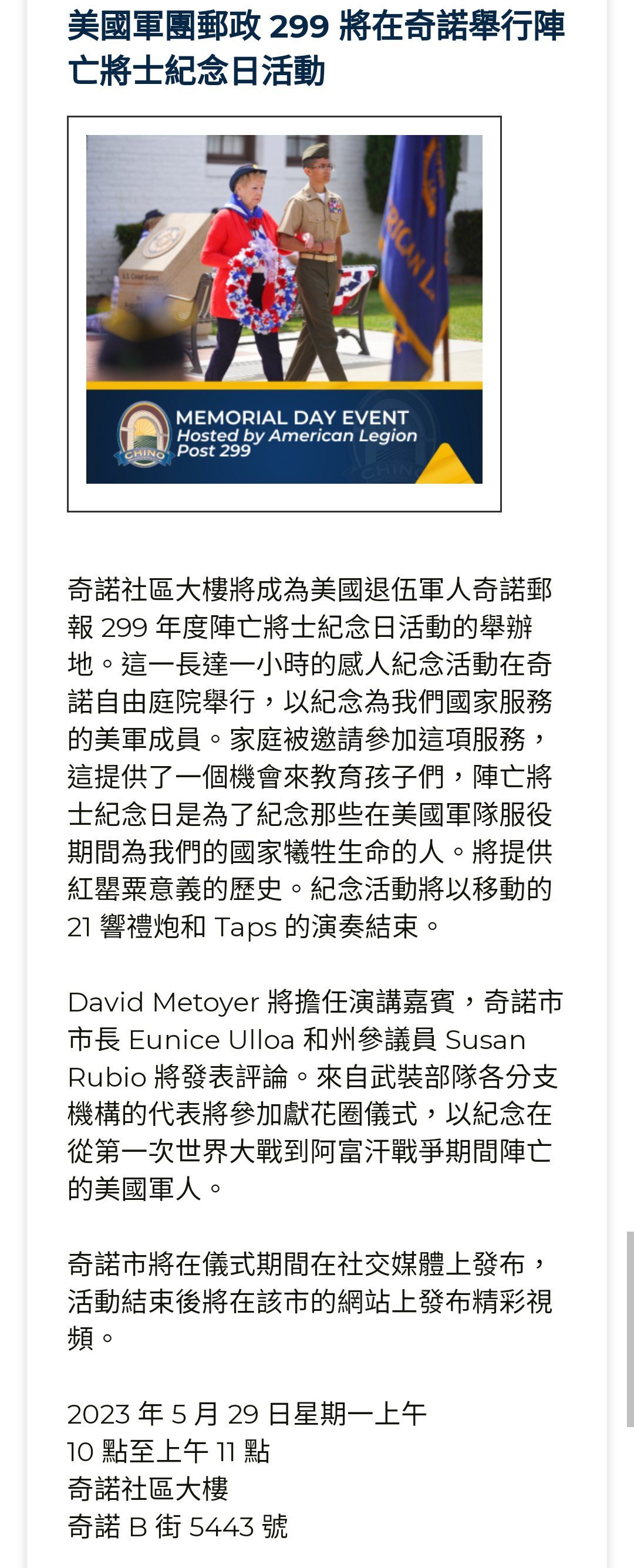 https://ca-chino.civicplus.com/CivicAlerts.aspx?AID=156
The Chino Community Building will be the site of the America Legion Chino Post 299 annual Memorial Day event. This moving, hour-long remembrance is held in the Chino Liberty Courtyard in honor of members of the U.S. military who served our country. Families are invited to attend the service, which provides an opportunity to teach children that Memorial Day honors those who sacrificed their lives for our country while serving in the United States military. A history of the meaning of the Red Poppies will be provided. The observance will conclude with the moving 21 Gun Salute and playing of Taps.
David Metoyer will be the guest speaker, with comments provided by City of Chino Mayor Eunice Ulloa and State Senator Susan Rubio. Representatives from each of the branches of the Armed Forces will participate in a Placement of Wreaths ceremony commemorating U.S. service members that died in the wars spanning from World War I to the Afghanistan war.
The City of Chino will be posting on social media during the ceremony and a highlights video will be available on the City's website after the event.
Monday, May 29, 2023
10 a.m. – 11 a.m.
Chino Community Building
5443 B Street, Chino
Like my work?
Don't forget to support or like, so I know you are with me..